The excitement of Ruaha
An area steeped in history with the earliest known trade routes for Arab caravans penetrating the deepest interior of Africa in search of gold and ivory. Ruaha is in the heart of the traditional territory of the notorious warlike HeHe tribe – who are now happy to show you the fascinating diversity of their land.
WIDE OPEN SPACES, WILD NATURE
Ruaha is the largest National Park in Africa. Combined with the adjacent Usangu Game Reserve and other wetlands, it offers 20-thousand square kilometres of majestic scenery and incredible wildlife. The name of the park is derived from the Great Ruaha River, which flows along its South Eastern perimeter.
One of Ruaha's qualities is its relative inaccessibility, meaning that it gets far fewer tourists and visitors than any park in Tanzania –providing an unforgettable experience for those who are lucky enough to find a way to visit.
THE HODI HODI BUSH CAMP, HIGH ON A RIDGE ON THE WESTERN RIFT VALLEY, GIVES YOU ACCESS TO ONE OF AFRICA'S MOST REMOTE SAFARI AREAS.
Ruaha lies in the convergence zone where northern and southern hemisphere birds and mammal specials overlap.
With baobab studded hills, rocky escarpments, and all-season rivers, Ruaha has reliable game concentrations including elephant and buffalo herds, all the usual East African mammals as well as the uncommon greater and lesser kudu, and sable and roan antelope– as well as more than 500 different bird species, including several endemic varieties.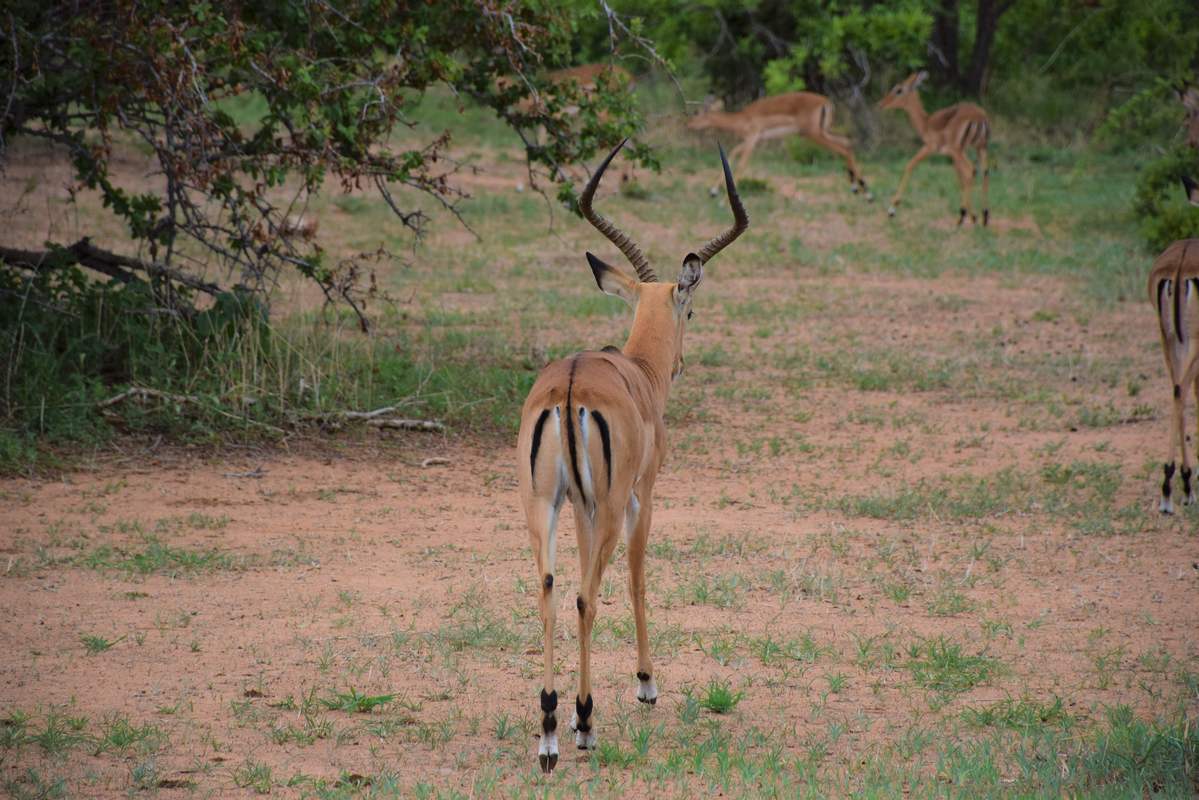 WHEN TO GO:
RUAHA can be visited at any time of the year but it is a classic dry season park (best enjoyed from June to December). Game gets progressively more concentrated towards the end of the season when the traditional water sources dry up. In the green season, from January to May, the park transforms into a lush and dazzling eden, a haven for specialist visitors such as botanists, entomologists and ornithologists.
The HODI HODI BUSH CAMP is situated a half hour drive outside the park, on the border of the Wildlife Management Area. A horseshoe shaped valley facing into the sunset is the setting for our tented camp. The accommodation is four double and two family tents – with the widest views from each room over miles and miles of Africa. The bar, dining area, lounge and plunge-pool overlooks our waterhole. Roads are accessible any time of year, but we close between January and March, during the main rainy season.
Your Experience could include, depending on the season, : Full-day game drives into the park, leisurely sundowners watching the evening visitors to the waterhole, starry starry nights serenaded by lion and hyena, your own private fly camp with campfire dining, hot-air balloon rides along the Mwagusi River, visits to the authentic Maasai cattle trading market and nearby HeHe villages to see traditional lifestyles, and guided bushwalks around our 100 acre private game area.
RUAHA NATIONAL PARK
TANZANIA'S BEST-KEPT SAFARI SECRET